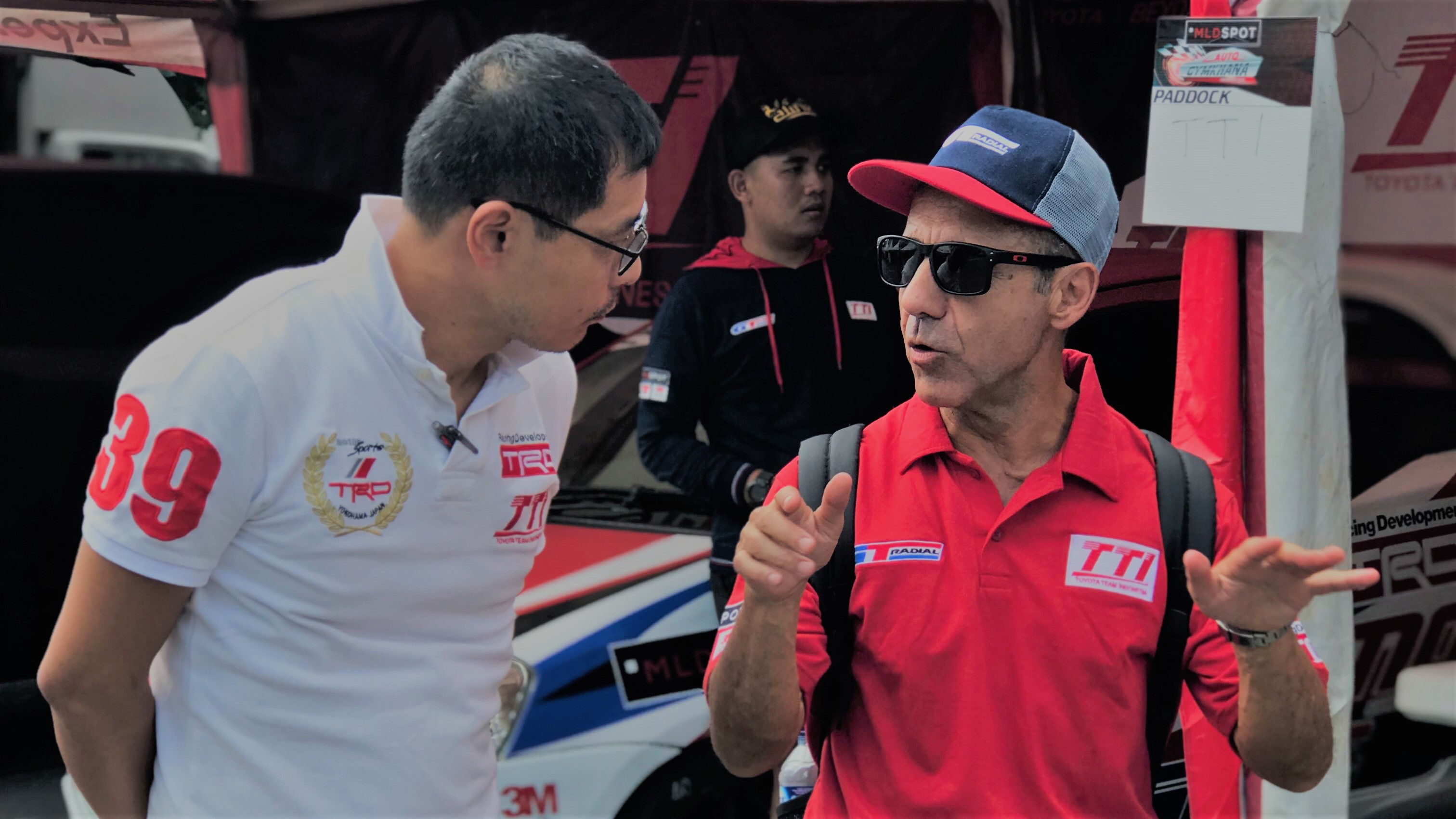 Totalitas GT Radial Tbk dalam menyuport kejuaraan nasional Gymkhana di Tanah Air makin kentara. Tak tanggung-tanggung, pada gelaran Kejurnas MLDSPOT Auto Gymkhana 2018 Seri 3 yang dihelat di Sirkuit Mandala Krida, Yogjakarta, (30/6), Head of Proving Ground and Managing RnD Motorsport Division PT. Gajah Tunggal Tbk langsung turun ke lintasan untuk riset.
Franck Lochi, pria berkebangsaan Prancis itu terlihat beberapa kali mondar-mandir di area paddock tempat berlangsungnya kejurnas Gymkhana putaran ke-3 Yogjakarta. Meski disampaikan Franck, bahwa tidak ada keluhan yang berarti dari para pebalap, beliau menyatakan akan tetap melakukan penyempurnaan kualitas ban.
Dalam kejuaraan nasional Gymkhana tahun ini GT Radial mensponsori Toyota Team Indonesial (TTI) dan Squad Champiro yang merupakan 2 tim besar dengan menggunakan ban Champiro SX2.