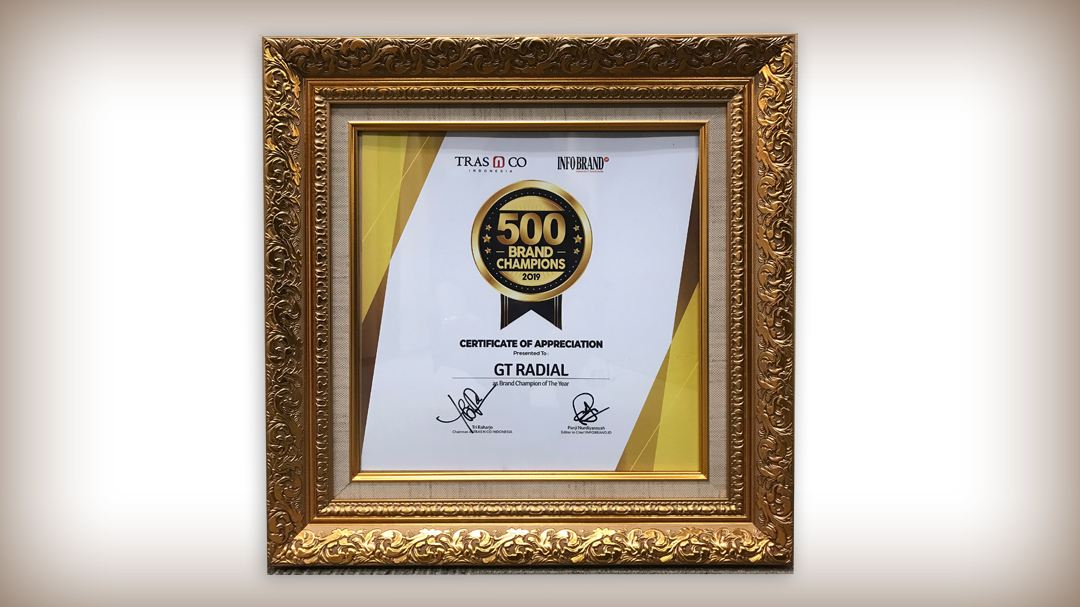 Starting off the 2019, the biggest manufacturer tire in Southeast Asia, PT Gajah Tunggal, through brand GT Radial, made another achievement by claiming the 500 Brand Champions of 2019. The award is initiated by Infobrand.id, which cooperates with research institute TRAS N CO where both evaluates the prominent brands that sell their products in Indonesia.
With the award, GT Radial proved that the local tire brand had managed to establish a good brand image among the public. By combining its marketing and selling activities, the brand had facilitated the public to get better information on the products. GT Radial also had developed its retail stores Tirezone and Tirexpress across the country in selling their products.
Not only having a rapid progress in the local market, the brand also has penetrated global market. GT Radial's success in creating high quality product is also proven through becoming the Original Equipment Manufacturing (OEM) for ATPM's product.