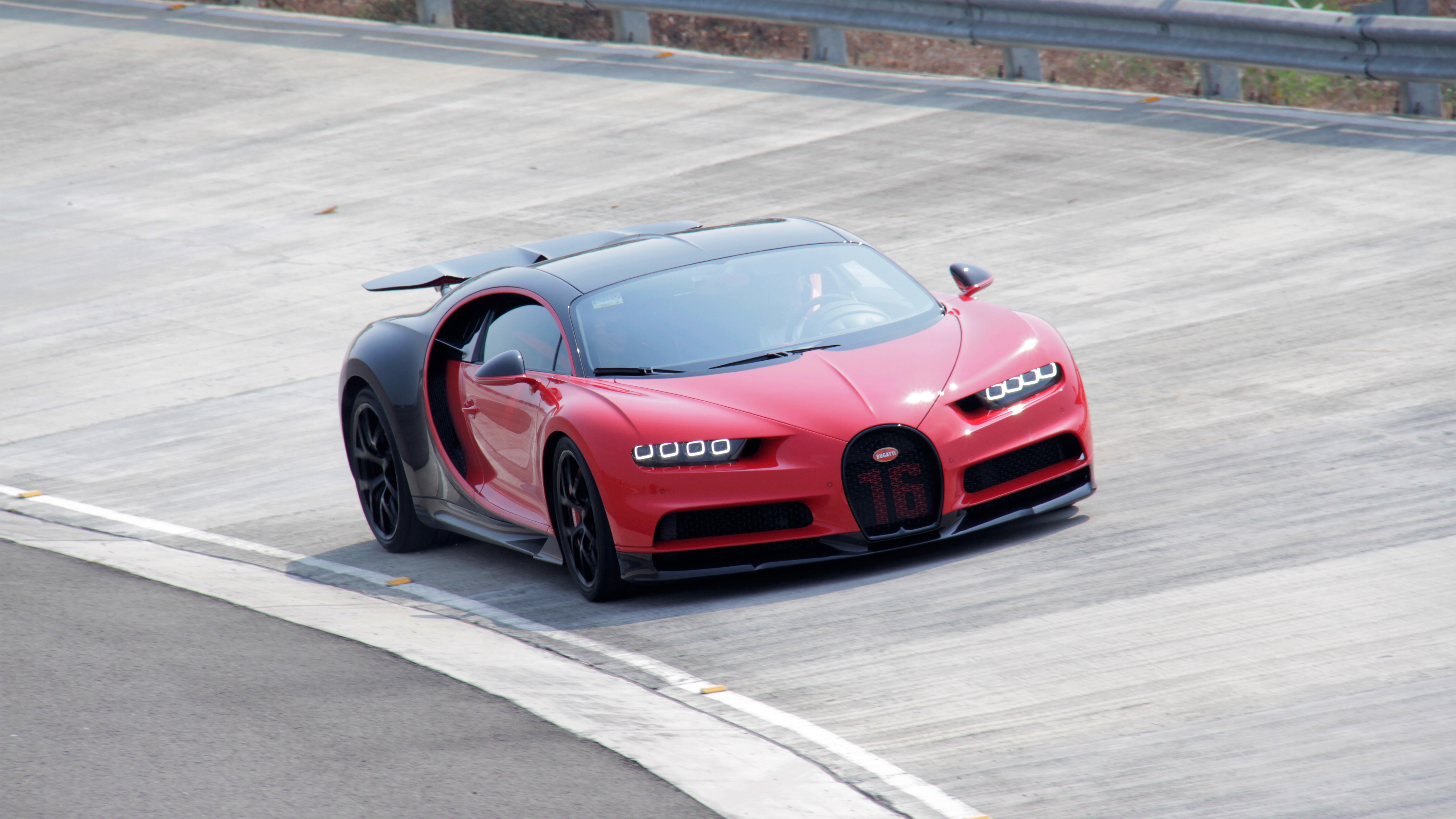 Pabrikan otomotif asal Prancis, Bugatti, memperkenalkan Bugatti Chiron di Indonesia pada pertengahan Agustus 2019 lalu. Mobil ini digadang-gadang menjadi yang tercepat di dunia yang mampu dipacu hingga 490 km/jam. Hypercar tersebut dibawa langsung produsen Bugatti di Singapore, yakni Wearnes Automotive.
Pada Sabtu-Minggu, 24-25 Agustus kemarin, Bugatti mengadakan Bugatti Chiron Experience Day di Proving Ground Gajah Tunggal di Karawang. Kegiatan ini melibatkan tamu-tamu yang diundang khusus oleh Buggati seperti kalangan pengusaha, penggemar otomotif maupun vlogger Tanah Air.
Dalam acara ini para undangan diberikan kesempatan untuk mencoba kecepatan mobil yang menggunakan empat turbocharger di lahan seluas 65 hektar milik PT Gajah Tunggal Tbk. Untuk mengajaknya berlari dari kondisi diam sampai 100 kilometer per-jam hanya butuh waktu 2,4 detik. Sedangkan untuk menempuh kecepatan 200km/jam waktu yang dibutuhkan hanya 6.5 detik.
Dalam kesempatan ini para undangan serta CEO & Vice President Director PT Gajah Tunggal Tbk, Buddy Tanasaleh juga merasakan kecepat mobil dengan mesin 16 silinder atau W16 berkapasitas 8.000cc ini. Bugatti Pilot yaitu Pierre Henri Raphanel yang merupakan mantan pembalap F1 mengawal setiap undangan yang akan mencoba kecepatan mobil ini.
"Terima kasih kepada Bugatti yang telah memilih GT Proving Ground pada kegiatan ini. GT Proving Ground sendiri merupakan trek pengujian yang tepat untuk Bugatti Chiron ini. Memiliki fasilitas yang lengkap serta mengedepankan standar keamanan dan keselamatan, tamu-tamu juga dapat merasakan kecepatan mobil ini secara maksimal" ungkap Leonard Gozali, Head of Marketing Division PT Gajah Tunggal Tbk yang turut hadir.
GT Proving Ground adalah test track terbesar dan terlengkap di Indonesia. Memiliki fasilitas pengujian ban seperti ISO Noise, Vehicle Dynamic Area, Braking & Handling serta Longitudinal Hydroplanning, GT Proving Ground telah mendapatkan akreditasi ISO 17025;2017 untuk item Wet Grip and Coast by noise dari Komite Akreditasi Nasional (KAN).