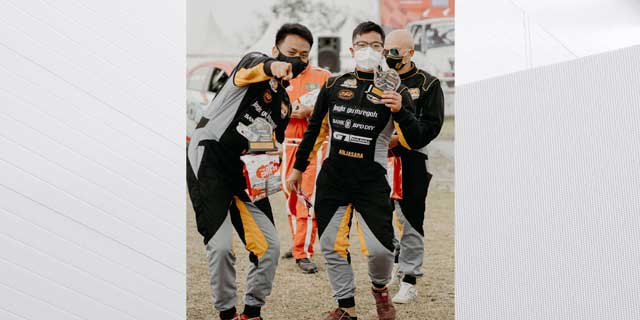 National Slalom Champion Anjasara Wahyu from the YRC BEAGLE Rally Team GT Radial spectacularly won the Runner-Up Over All at Meikarta Sprint Rally at Central Park Special Stage on 31 October 2020 with his 4WD vehicle.
Anjas paired up with Ibenzani Hamzah at the event who managed to beat several national rallyists who used cars with specifications above their vehicles, the FWD Toyota Etios.
"I am using my 2016 edition GT Radial SX2 tires that I removed from my daily car, I raced with these in the last 2 SS (Special Stages) after RC declared a full asphalt track. The results were very convincing, I was able to be consistent in both driving and lap time. On the first day, during the 3 SS crossing Gravel, I took only 80% of my driving ability, rallies are more relaxed than Slalom, which has to exert up to 100% skills."
Both racers were happy to have given their best to YRC Beagle Rally Team GT Radial at Meikarta and are looking forward for their next race.