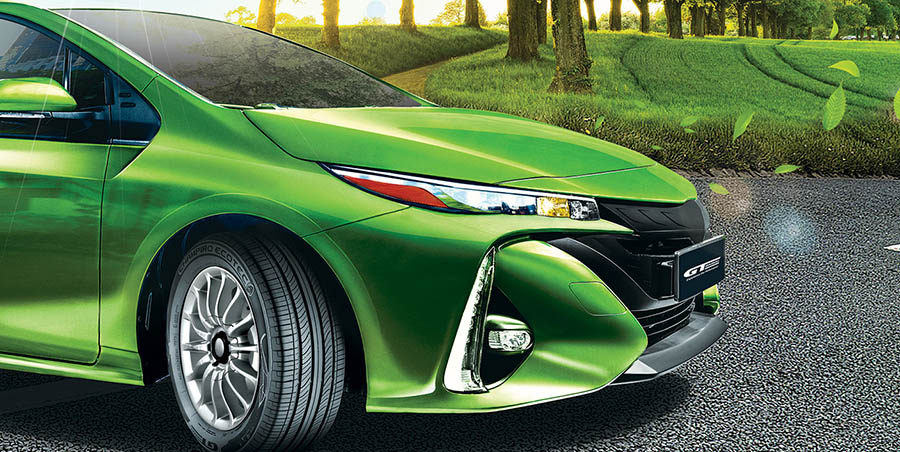 Continuously innovating, PT Gajah Tunggal Tbk , producer of GT Radial tires has recently introduced its ECE-Noise (R117-2) approved latest generation of environmentally friendly passenger car tire.
GT Radial Champiro Ecotec, is introduced as one of PT Gajah Tunggal Tbk's efforts to reduce its carbon emission footprints and the effects of global warming.
Champiro Ecotec is designed with the latest Advanced Nano Compound technology which allow tires to roll easily so that fuel consumption is more efficient and at the same time helps reduce harmful CO2 emissions while driving, without sacrificing its overall performance.
Another advantage of the Champiro Ecotec is its new design construction that can increase driving comfort, improve tire performance optimally for driving safety, and at the same time reduce vibration and noise. Although the Champiro Ecotec has low rolling resistance and can help save fuel, these tires are still capable of producing excellent driving stability, reliable grip and optimal braking.
GT Radial Champiro Ecotec will be available in 29 sizes ranging from 13 to 17inches for all passenger vehicle types. Champiro Ecotec tires will be available in stages at the official GT Radial outlet, Tirezone starting October this year. In addition, GT Radial Champiro Ecotec is also the official OEM tire supplier for the latest Toyota Raize and the Daihatsu Rocky vehicle models.