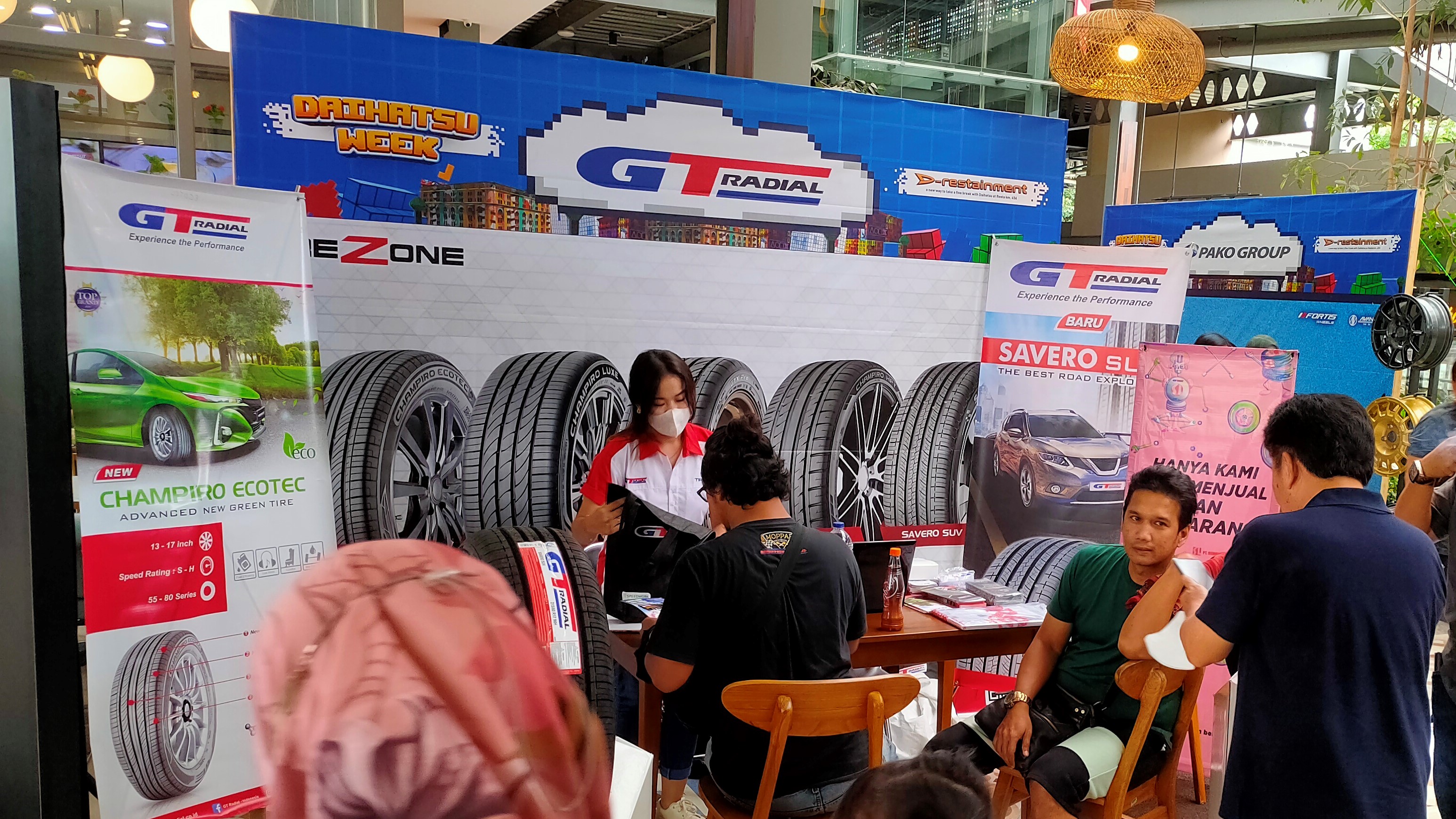 GT Radial, a close OEM partner of Astra Daihatsu Motor, has recently supported the Daihatsu Week 2022 event, held on 17-20 November 2022 at the Rest Area of the Resta Pendopo KM456 Rest Area A, Salatiga, Central Java.
During the event, Daihatsu showcased its GT Radial Savero A/T Plus fitted Terios 7 Wonders themed vehicle which has successfully explored the archipelago from 2012 to 2022. There were also safety driving talk show, product knowledge of Daihatsu vehicles, and GT Radial tires, which involved Daihatsu car communities in Central Java.
In addition, there were a number of activities at this event, which included free tire checks, free emission tests, and booth bazaars. GT Radial also opened a booth at this event and provided attractive promotion for visitors who made purchases.
This activity is one of GT Radial's and Daihatsu's important collaboration to maintain and strengthen the relationships with new and current customers.