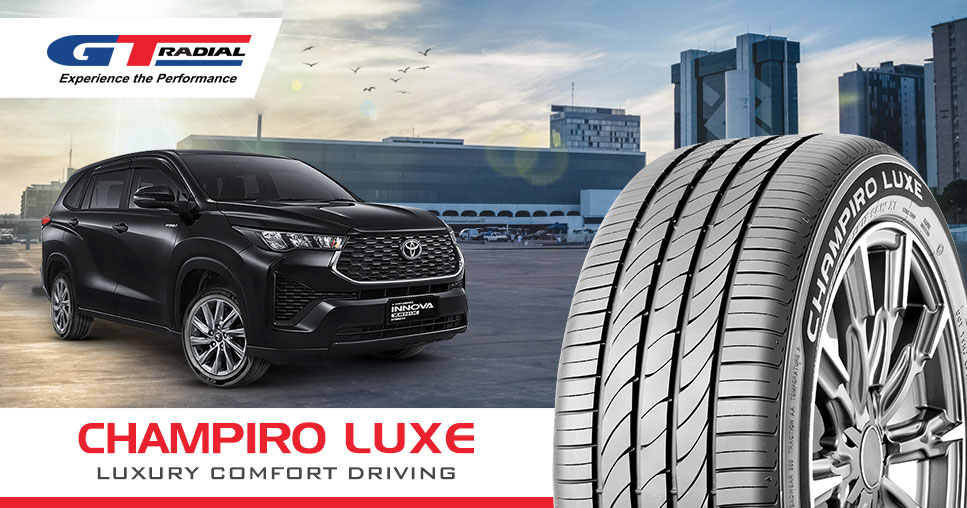 Jakarta – The presence of the new Toyota Innova Zenix in November 21st, 2022 has made Indonesia the first country to launch the car. The Toyota Innova Zenix is Toyota's first locally produced hybrid car to replace its predecessor, the Toyota Innova Reborn. A series of changes have been made to the latest generation of this family car model and the first of its kind to be embedded with hybrid technology.
PT Gajah Tunggal Tbk, manufacturer of GT Radial Champiro Luxe tire, is the official OEM tire for the Toyota Zenix in the G and G Hybrid variants, with tire size 205/65 R16.
GT Radial Champiro Luxe is a luxury comfort tire designed for drivers who expect comfortable driving with a low tire noise level and at the same time helps fuel efficiency. Its asymmetrical tread pattern produces good traction on wet and dry roads and is produced using Advanced Nanotech technology.
The use of Silicone Compound provides excellent low rolling resistance which helps fuel efficiency. Designed with 3D tread pattern technology, this tire can effectively prevent hydroplaning and reduces heat generation while driving.
GT Radial Champiro Luxe is available at the TIREZONE retail store network as well as at the GT Radial chain of stores throughout Indonesia.