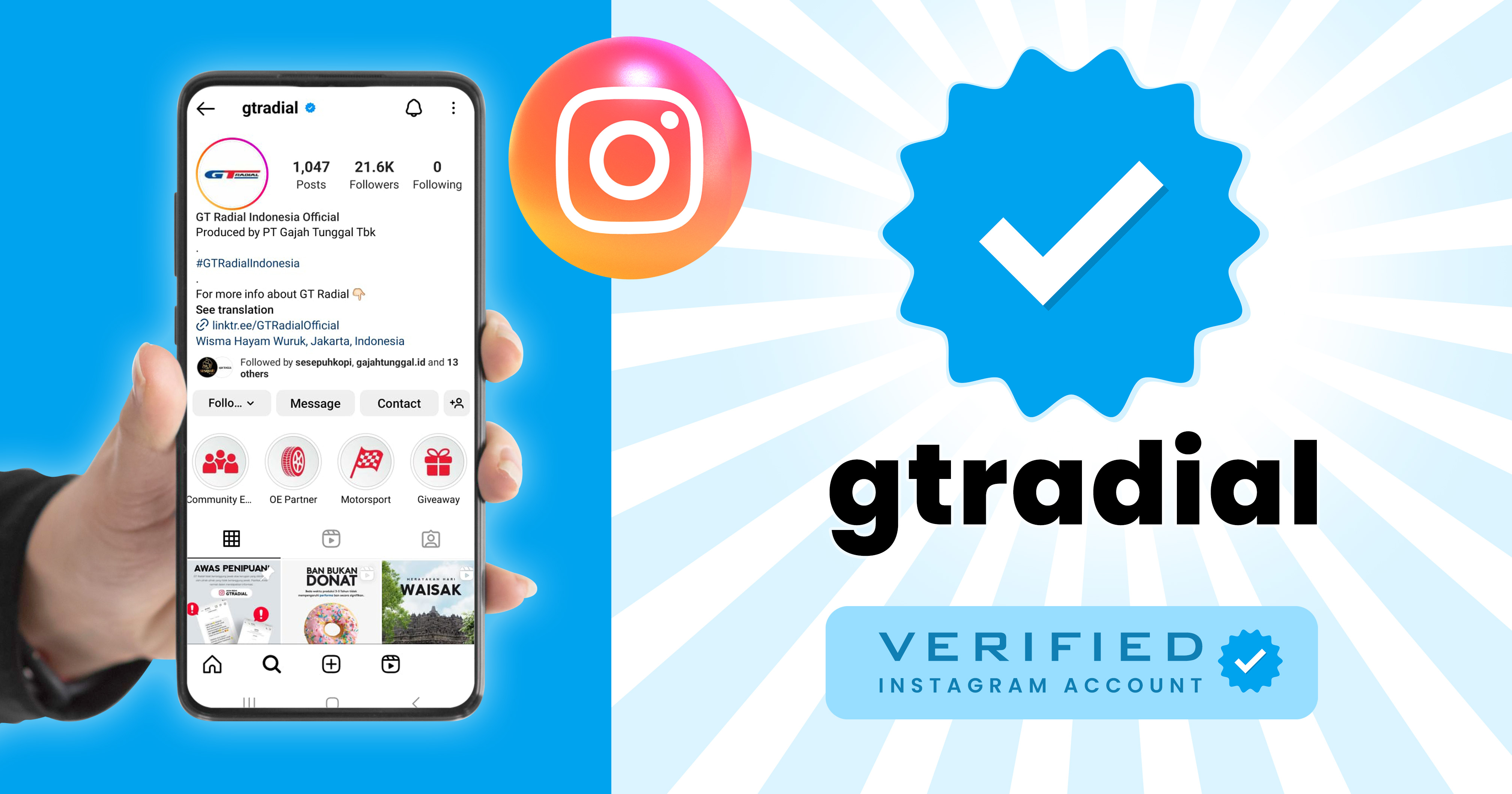 We are delighted to share a momentous achievement with our dedicated community - GT Radial's official Instagram account has been awarded the esteemed verified badge. This accolade marks a crucial milestone in our digital journey and reflects our unwavering commitment to promoting our brand and delivering top-notch products in the digital arena.
The verified badge - what is it, and why is it so essential?
The verified badge is a blue checkmark that appears next to an Instagram account's name, serving as a stamp of authenticity. This symbol assures that Instagram has confirmed the account as the legitimate online presence of the person or brand it represents. Historically, this badge is reserved for entities that are unique and noteworthy, making it an honorable distinction.
For GT Radial, receiving this badge signifies more than just a validation of our digital identity; it is an affirmation of the trust that our consumers place in us and our products. This trust is the cornerstone of our brand, and this recognition reinforces it.
The benefits of obtaining this verification are manifold. Foremost, it provides assurance to our followers that the content they interact with comes directly from us, preserving the authenticity of the information exchanged. Additionally, it assists new followers in locating our official account among possible fan or imposter accounts, safeguarding their engagement with the correct source.
As we continue to excel in our digital marketing endeavors, we proudly embrace this recognition. We remain steadfast in our commitment to offering the best of GT Radial - from product updates, behind-the-scenes peeks, to interactive discussions. We believe that our robust social media presence, coupled with our dedication to product excellence, will foster even stronger ties with our community.
We extend our sincere gratitude to our followers for their unwavering support. Your active participation and invaluable feedback enrich our digital journey. As we rejoice in this achievement, we are reminded of our enduring mission: to consistently deliver quality and innovation, both on the road with our trusted GT Radial tires and online through our verified presence.