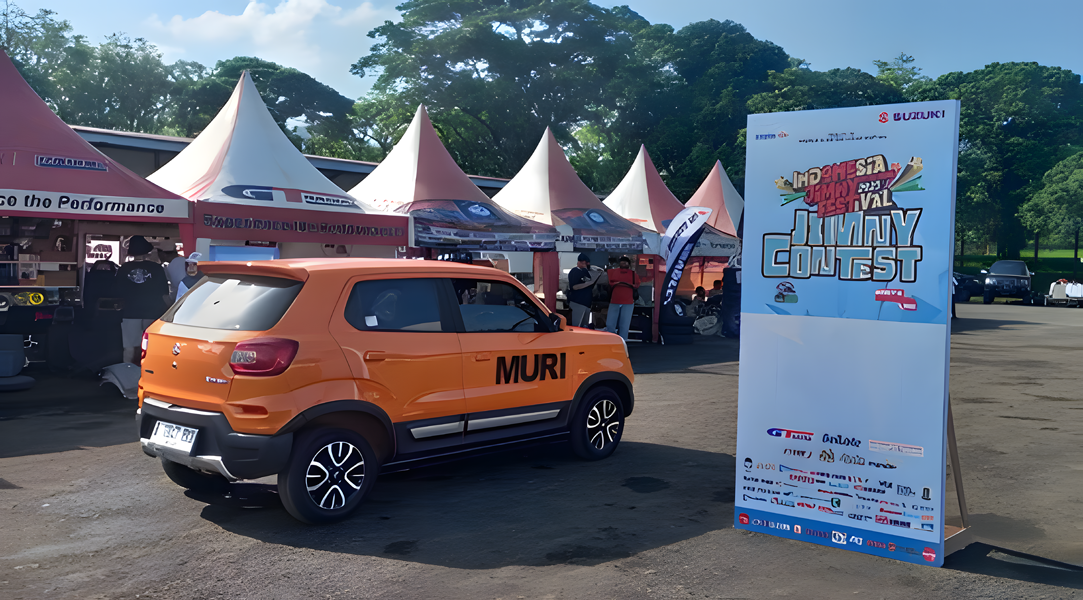 The 2023 Indonesia Jimny Festival (IJF), sponsored by PT Gajah Tunggal Tbk, has made a momentous mark in the Indonesian automotive industry. The event, held at the Sentul Bogor Circuit on June 17-18, 2023, set a new MURI (Indonesian World Record Museum) Track Day Record for the highest number of a single type and brand of car - an impressive 465 units of Suzuki Jimny, spanning from generation 1 to 4.
The record-breaking event was witnessed by the Chairman of Central IMI, Bambang Soesatyo, and Commissioner of the Indomobil Group, Subronto Laras. Both expressed their admiration for the IJF's organization, which managed to gather hundreds of Jimny owners within a month. Interestingly, a number of die-hard Jimny owners are loyalists of GT Radial, using the legendary GT Radial Savero MT and Savero Komodo MT Plus tires. These 465 units took to the Sentul Circuit track, contributing to the new MURI Record. Prior to this, 15 Jimny cars with racing specifications had been exhibited on the race track for three rounds.
The IJF 2023 was also recognized as part of the Offroad Activities with the Founders, a tribute to Syamsir Alam and Askar Kartiwa. Syamsir Alam and Askar Kartiwa are legendary figures in the Indonesian off-road community, known for their significant contributions and passion for the sport. Their dedication has inspired many off-road enthusiasts and has played a crucial role in the growth of the off-road scene in Indonesia.
Supported by the Sentul International Circuit Management, the event attracted hundreds of Suzuki Jimny participants from various regions and their national communities. The festival sparked immense enthusiasm from activists and automotive enthusiasts alike, offering a range of engaging events including entertainment sessions, contests, and display booths for Suzuki Jimny accessories and parts.