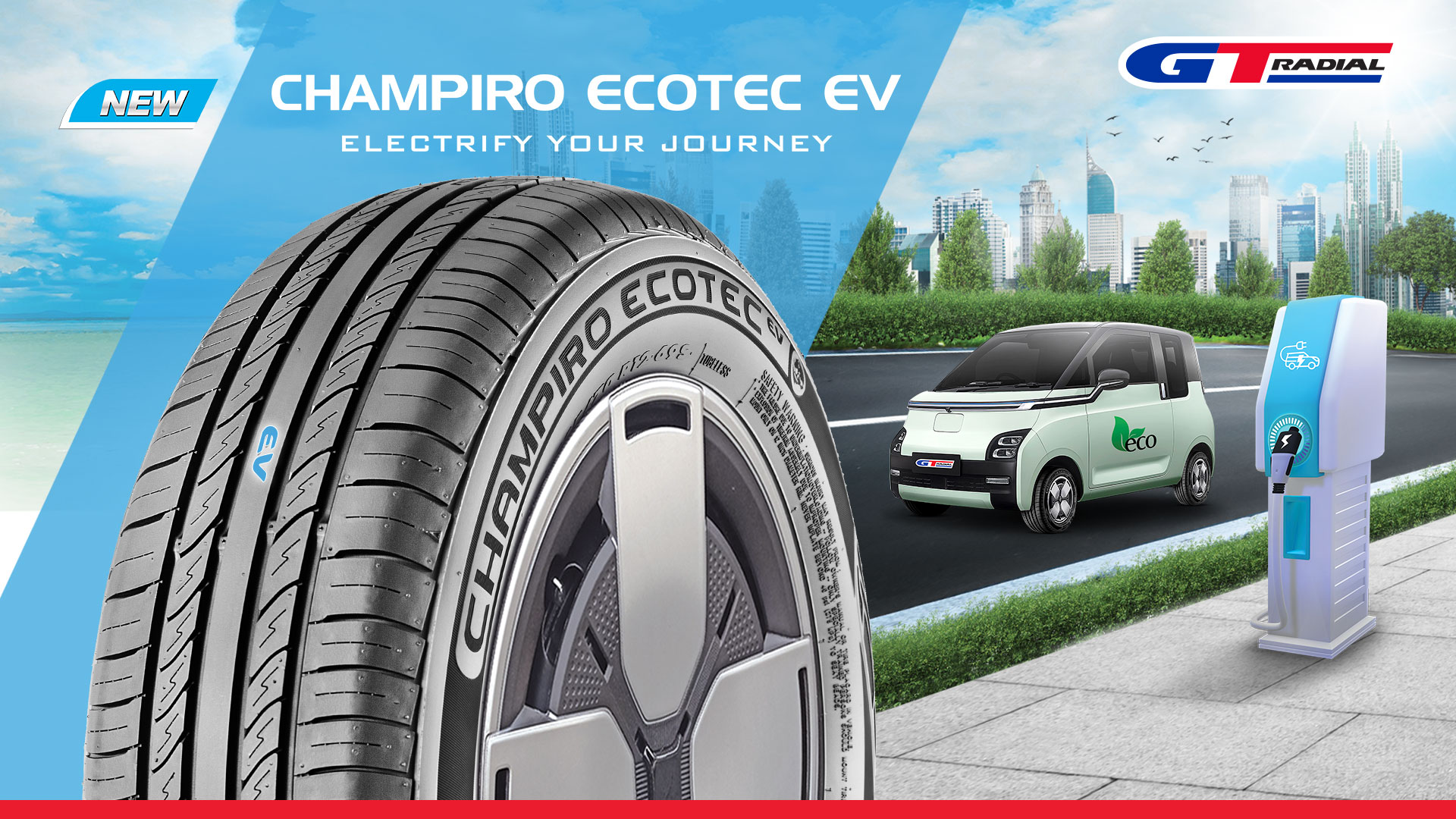 JAKARTA, INDONESIA - GT Radial, a flagship brand of PT Gajah Tunggal Tbk, the largest integrated tire manufacturer in Indonesia, is excited to introduce the Champiro ECOTEC EV tire, an innovative addition to its existing tire product line, specifically designed for electric vehicles such as the Wuling Air EV. This new product marks a significant step in GT Radial's commitment to development and its vision for the future of electric vehicle technology.As a trusted global brand, GT Radial has been exported to more than 120 countries across seven continents, demonstrating its international reach and commitment to quality.
The Champiro ECOTEC EV tire, with a size of 145/70 R12, is an excellent choice for electric vehicle users like those of Wuling Air EV, who wish to replace their tires. This tire reflects GT Radial's commitment to innovation and sustainability, showcasing advanced technology and design that cater to the unique needs of electric vehicles. With the growth of electric vehicles gaining popularity due to the trend of shifting from fossil fuels to more environmentally friendly electric energy, the Champiro ECOTEC EV becomes an ideal choice.
The Champiro ECOTEC EV tire features new-generation low Rolling Resistance Coefficient (RRC) components, offering easy rolling and therefore energy/battery savings. This feature aligns with GT Radial's commitment to Sustainable Development Goal (SDG) 13 - Climate Change, by taking swift action to combat climate change and its impacts.
The Champiro ECOTEC EV tire also showcases a new tread design that produces very low noise, making it ideal for the comfort of electric vehicle users. This striking lightning-shaped tread design aligns with the modern aesthetics of electric vehicles, adding a touch of style to functionality. Additionally, the tire provides good contact with the road surface, resulting in better braking and steering performance. This ensures a safe and comfortable driving experience for electric vehicle users.
"GT Radial is stepping into the future with our EV tire presence," says Leonard Gozali, Head of Marketing Division, PT Gajah Tunggal Tbk. "Our strong R&D capabilities and commitment to innovation are key to our strategy as we face the challenges and advancements of vehicle technology in the future. By introducing the Champiro ECOTEC EV tire, we are taking one of the first steps in our commitment to sustainable development and our dedication to providing innovative environmentally-friendly tire solutions tailored to the needs of electric vehicles."
The GT Radial Champiro ECOTEC EV will also be presented at the 30th Gaikindo Indonesia International Auto Show (GIIAS) running from August 10th to 20th, 2023. The event aims to provide visitors with information about the advanced features of the tire. Moreover, visitors will have a unique opportunity to order the Champiro ECOTEC EV tire directly at the event.