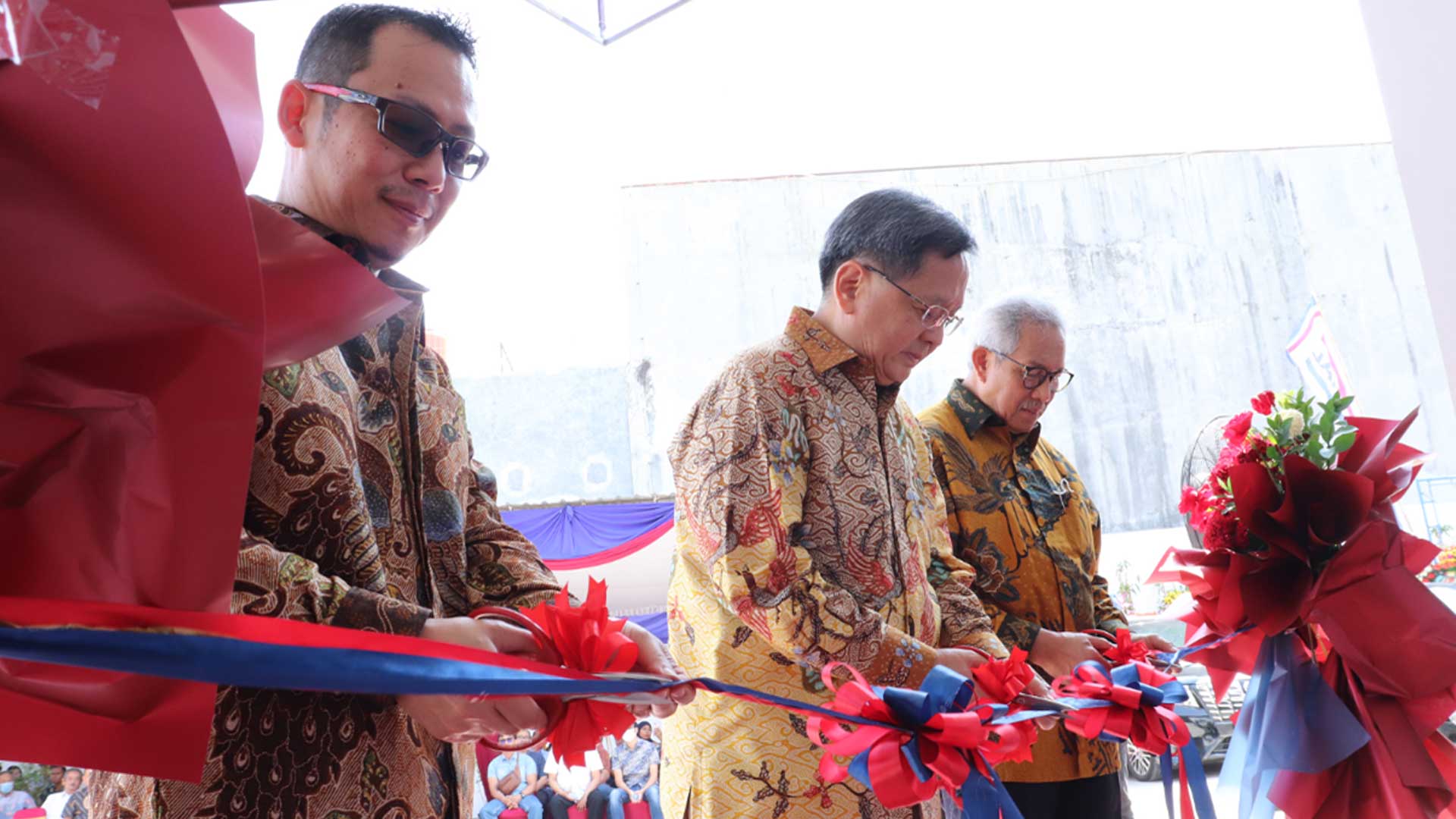 Solo, September 8, 2023 — Marking a milestone in automotive care, PT. Gajah Tunggal Tbk, in a strategic alliance with PT. Sumber Jaya Ban Solo, inaugurated Indonesia's first avant-garde TireCenter. The grand ceremony was distinguished by the presence of the Board of Directors from PT. Gajah Tunggal Tbk. Performing the ceremonial ribbon-cutting were Mr. Indro Harijanto, Director of PT. Sumber Jaya Ban Solo, along with Mr. Sugeng Rahardjo, President Director, and Mr. Buddy Tanasaleh, CEO of PT. Gajah Tunggal Tbk.
Beyond Just a Distributor's Headquarters: A New Paradigm in Tire Solutions
This cutting-edge TireCenter redefines the traditional role of a distributor headquarters. It emerges as an integrated service hub, offering a complete suite of tire solutions, from sales and installation to inspection and maintenance. The facility caters to a wide array of vehicles—ranging from passenger cars to commercial trucks and buses—and features an exclusive selection of high-quality tires, all manufactured by PT. Gajah Tunggal.
Advanced Amenities for an Unmatched Customer Experience
With a focus on customer safety and satisfaction, the TireCenter boasts state-of-the-art equipment and a team of highly skilled technicians. The comprehensive array of services includes tire rotation, wheel balancing, and thorough vehicular inspections, all of which are designed to ensure that your vehicle remains secure, efficient, and comfortable on the road.
Pioneering a New Standard for TireCenters Across Indonesia
As a centralized facility, the TireCenter in Solo is poised to set the benchmark for future installations across Indonesia. This significant initiative underscores the steadfast commitment of PT. Gajah Tunggal Tbk and PT. Sumber Jaya Ban Solo to elevating service quality and customer satisfaction on a national scale.
This grand opening signifies more than just the launch of a new facility; it represents a groundbreaking advancement in PT. Gajah Tunggal Tbk and PT. Sumber Jaya Ban Solo's mission to revolutionize the tire service industry in Indonesia.