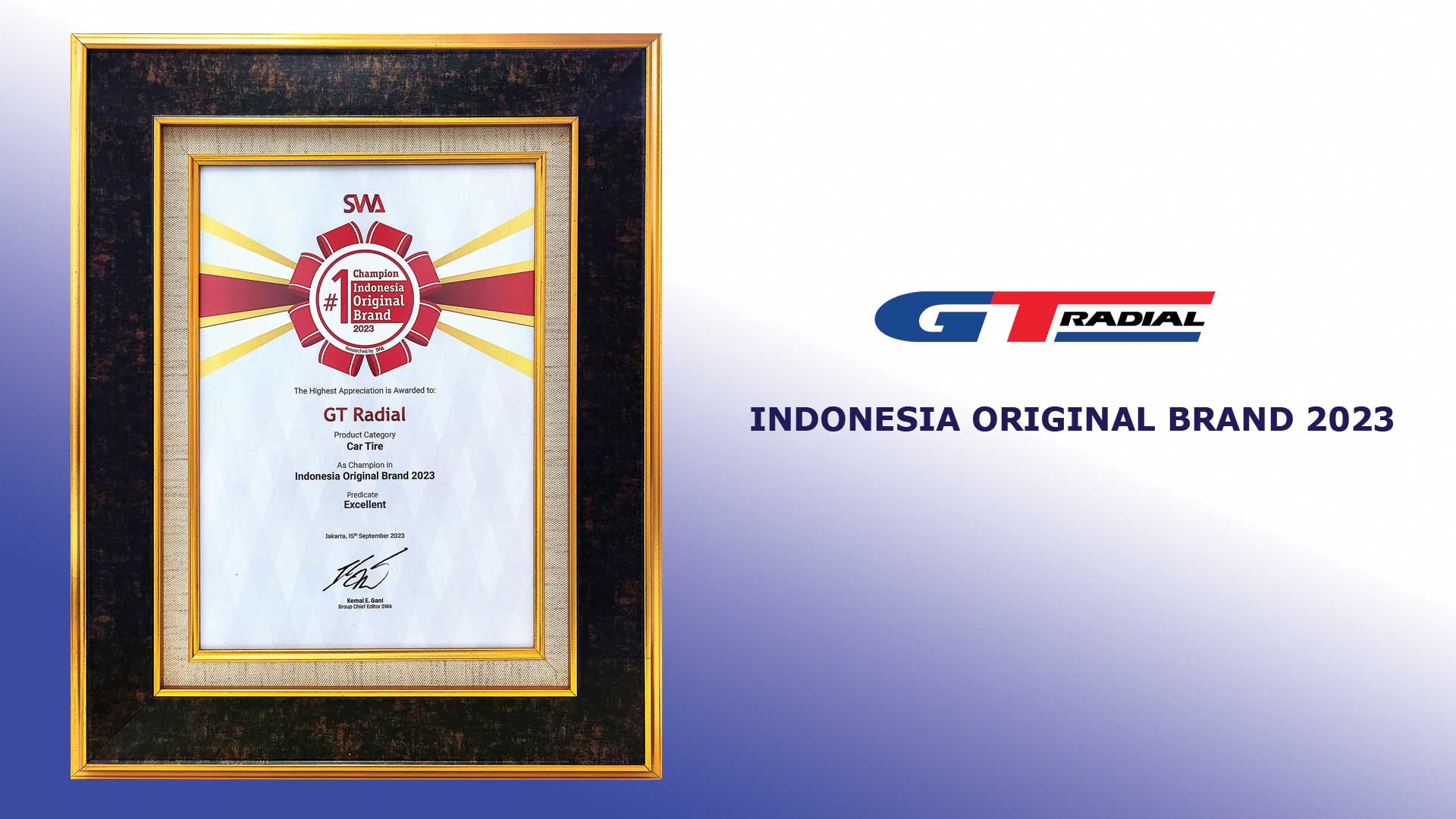 GT Radial is incredibly honored to announce its latest accolade: the prestigious SWA's Indonesia Original Brand Award for 2023. Uniquely, GT Radial is the only tire brand to receive this distinction. This recognition is part of a legacy, as GT Radial has also won the award in the years 2018, 2019, 2020, and 2022. Furthermore, in 2021, GT Radial was the recipient of the Indonesia Customer Experience Champion by SWA in the product category of car tires, with the predicate of "Excellent." The brand's most recent win also comes with a Predicate of Excellent, testifying to its unyielding commitment to delivering high-quality, authentic, and innovative products to its valued customers.
About SWA and the Award
SWA Magazine is a leading business publication in Indonesia, focused on inspiring and equipping business leaders with valuable insights and strategies. The SWA's Indonesia Original Brand Award aims to identify and honor brands that have successfully maintained their authenticity, innovated, and captured the hearts of consumers.
Methodology
The award employs a meticulous methodology conducted across six major cities in Indonesia. A multi-stage random sampling survey is conducted, involving 5,000 respondents from various product and service categories. The survey is carried out using a structured mobile survey application.
Why GT Radial?
GT Radial's dedication to excellence, innovation, and consumer trust has set the brand apart in the highly competitive tire industry. Importantly, GT Radial received the "Predicate of Excellent," emphasizing the brand's unparalleled commitment to quality and customer satisfaction.
What's Next for GT Radial?
As GT Radial celebrates this monumental achievement, the brand's focus remains on continually elevating its status. GT Radial is committed to delivering exceptional products and services that exceed customer expectations, striving for even greater accolades in the future.
A Note of Thanks
GT Radial extends heartfelt gratitude to its loyal customer base, partners, and team members. Their steadfast support and dedication are the cornerstones making this esteemed recognition possible.