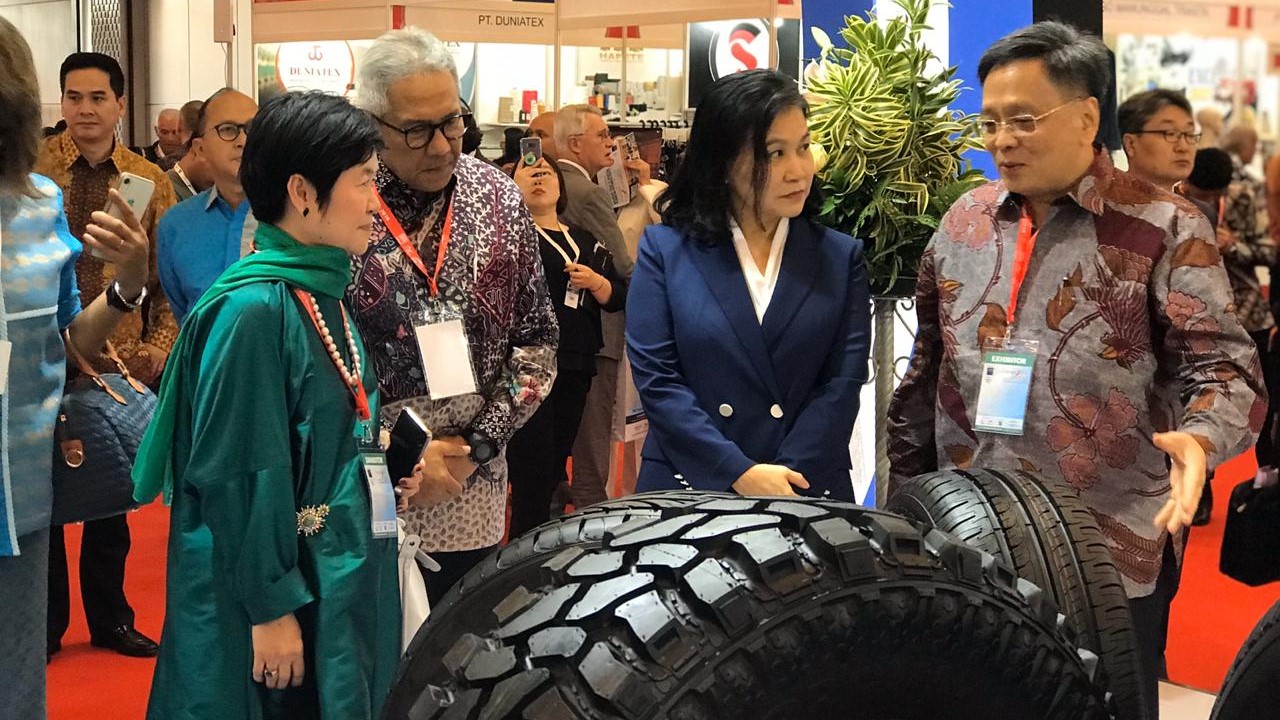 The 34th Trade Expo Indonesia (TEI) was held for 5 days from 16-20 October 2019 . PT Gajah Tunggal Tbk, as the largest tire manufacturer in Southeast Asia had again participated in the largest international trade exhibition in Indonesia, at the Indonesia Convention Exhibition (ICE), BSD City, Tangerang. With the theme 'Moving Forward to Serve the World', TEI 2019 was established to increase domestic exports.
In the opening ceremony of the TEI 2019, PT Gajah Tunggal Tbk was granted the Primaniyarta Award for the seventh time from Ministry of Trade of Indonesia. The Primaniyarta Award was the highest award given by the Indonesian government to appreciate the achievement by one exporter, in a hope to set a role model to motivate other exporters. PT Gajah Tunggal Tbk received this award for its hard work by establishing a global brand that managed to export millions of tyres to over 130 countries across the world.
Aside from receiving the Primaniyarta Award, PT Gajah Tunggal Tbk also succeed in becoming one of the best 'stand' out of tens of participating companies. During the TEI 2019, PT Gajah Tunggal Tbk also continuously promoting its star products that are popular in both domestic and global markets. Among those products exhibited were GT Radial, passenger car tyres; IRC and Zeneos, motorcycle tyres; Gajah Tunggal, bus and truck bias ply tyres; and Giti, bus and truck radial ply tyres.
This exhibition was hoped to serve as a platform to promote products with high potential of becoming popular in both domestic and global markets, as one way to increase the state economic value.