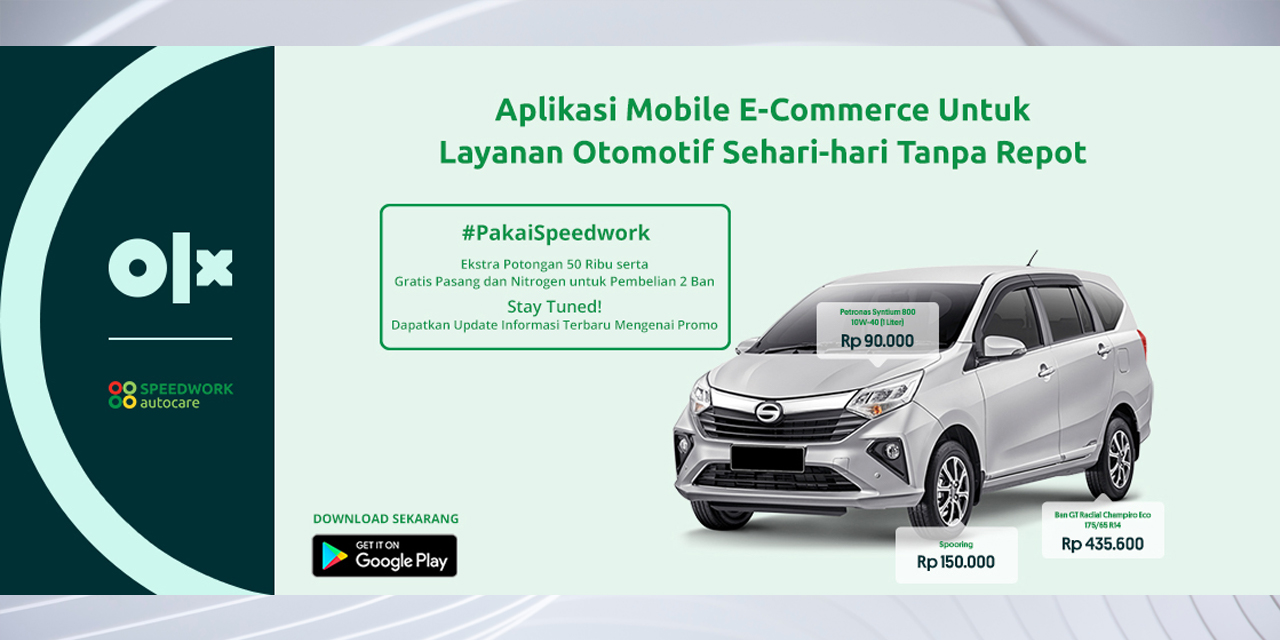 Both motorcycle and car owners can get a lot of convenience in shopping for aftermarket vehicle parts today. It is all thanks to Speedwork Autocare, an e-commerce application that lets vehicle owners to browse for their desired parts with ease online.
Speedwork Autocare is an online application that offers various services to make it easier for customers to choose auto parts be it for tire replacement, repair services, oil and nitrogen refill, wheel alignment and balancing, car wash, and injector cleaning services.
Through Speedwork Autocare, customers can easily get original GT Radial, IRC, and Zeneos tires at official retail shops such as Tirezone dan MotoXpress.
Despite being quite new in Indonesia, Speedwork Autocare already has partnered up with numerous workshops all over Indonesia. There are no less than 190 partner stores in 36 cities in Indonesia with a target of another 400 shops by the end of 2020.