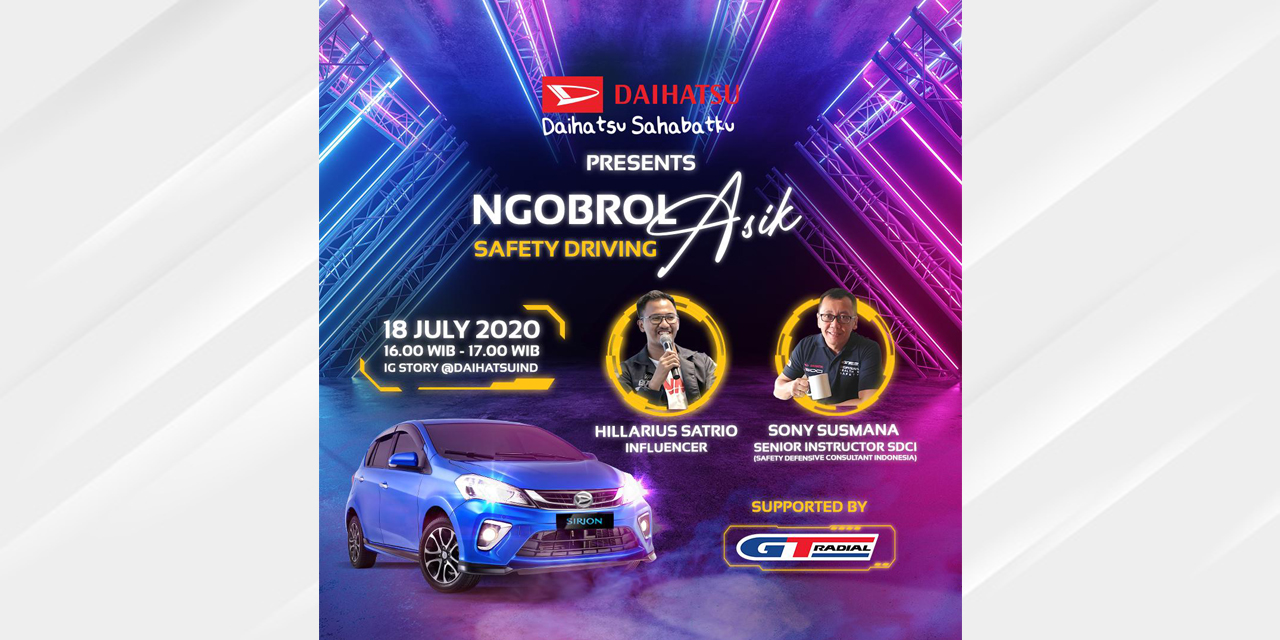 Daihatsu is active and supports Sahabat Club through various activities focusing on 3 main pillars, namely through Education, Competition, and Appreciation. After holding an appreciation program by holding an online bazaar for the previous Sahabat Club batch, Daihatsu has again held another program for Sahabat Club through its Education pillar. Aiming at increasing awareness and safety in driving for Sahabat Club through an event titled NGOBROL ASIK SAFETY DRIVING which was held virtually on Saturday, July 18, 2020 through the Daihatsu @daihatsuind Instagram channel.
At this event, Daihatsu in collaboration with GT Radial is committed to providing education to Sahabat Club held for the past 3 years. By utilizing the digital platform, this Safety Driving event can not only be followed by Sahabat / Friends of the Daihatsu Club, but can also be watched by Friends of Daihatsu throughout Indonesia.
This event was hosted by one of the known local influencer who is familiar in the automotive sector, Hillarius Satrio, as well as Sony Susmana, the Senior Instructor from SDCI (Safety Defensive Consultant Indonesia), explaining about 4 important safety keys while driving, namely Attitude, Awareness, Alertness (Alertness), and Anticipation.