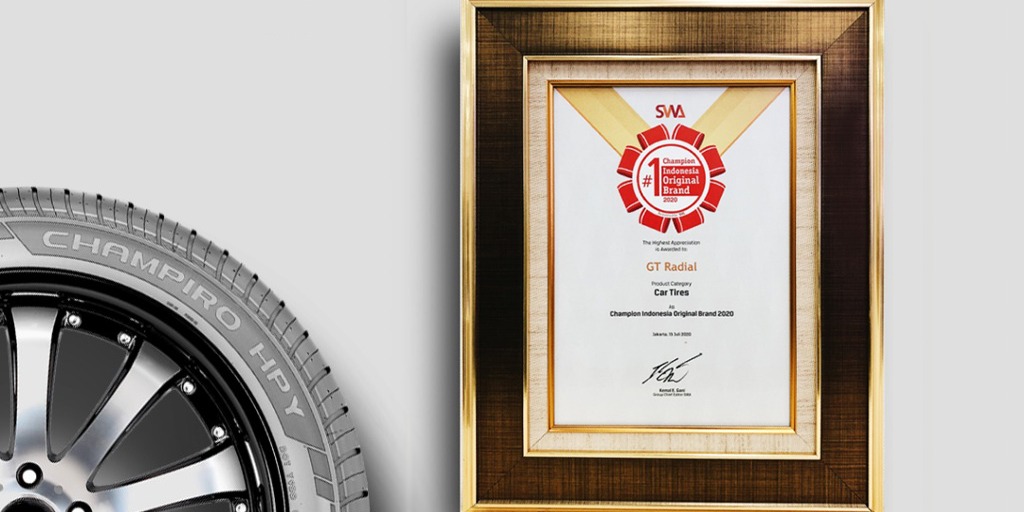 PT Gajah Tunggal Tbk made another breakthrough achievement. Through one of its car tire product brand, GT Radial again won the Indonesia Original Brand Award 2020 which for the first time was held virtually live via YouTube on July 13, 2020.
The success of GT Radial in getting the award for the car tire category was obtained from respondents' statements based on the Indonesian Original Brand research that had been carried out in the last 5 years (2015-2019) in various regions in Indonesia. 4 parameters (ALSI) are measured; Satisfaction, Loyalty, Advocacy and Relative Perception of Foreign Brands. Then the calculation of the composite index from the ALSI is carried out using the Pandemic Competitiveness Index, and through the final stage in the form of an FGD (Focus Group Discussion) with experts.
In building the global market, GT Radial continues to conduct research and product development innovations. Various international certifications have been obtained as one of the requirements to meet international standards in force in various countries.

"This award that we've received proves that locally-produced products can perform well not only on native land but also overseas, having the qualities to compete quite well with products from other countries. This award is the result of our teamwork between the Sales, Marketing, Research and Development officers, as well as everyone who has helped improve GT Radial." explained Leonard Gozali.