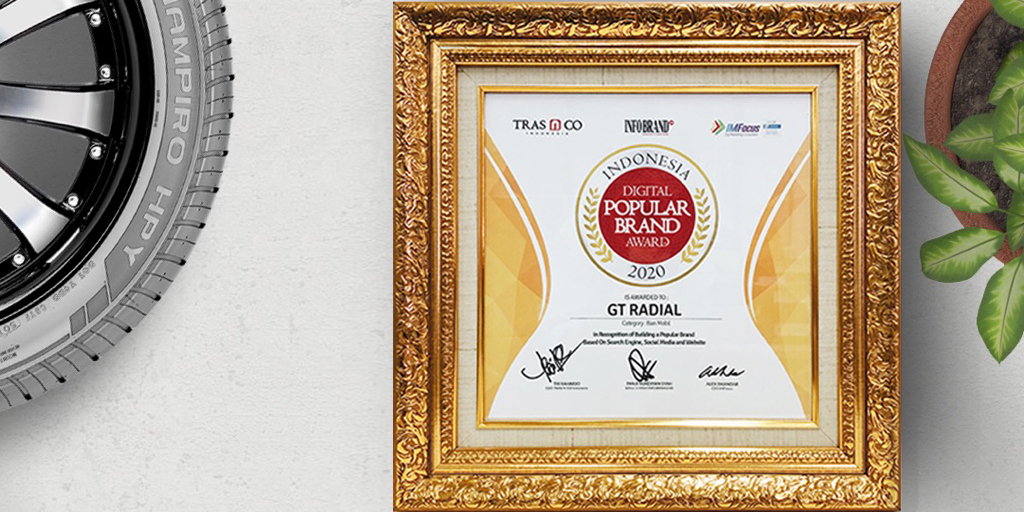 PT Gajah Tunggal proudly won the Indonesia Digital Popular Brand Award 2020 through the GT Radial brand in the car tire category. This event was held virtually on Thursday, 27 August 2020.

This award was obtained because GT Radial has successfully achieved 3 parameters assessment in the digital world; Search Engine, Social Media, and Website during March 2020 - May 2020.

This survey was conducted by Tras N Co in collaboration with Infobrand.id and ImFocus Certified Google Partners, to 135 product categories and more than 1,000 brands in Indonesia. In addition, GT Radial has successfully met 2 final assessment criterias, namely obtaining a popular score of at least 10,000 Google Results and being in the top 3 position in its product category.
Massive digital developments and uncertain pandemic conditions have an impact on people's behavior in buying products. GT Radial certainly has to deal with this well through one of the most effective ways, namely building strong brand awareness in the digital sphere. Various innovations in the digital world are carried out to provide the best service and convenience for consumers.