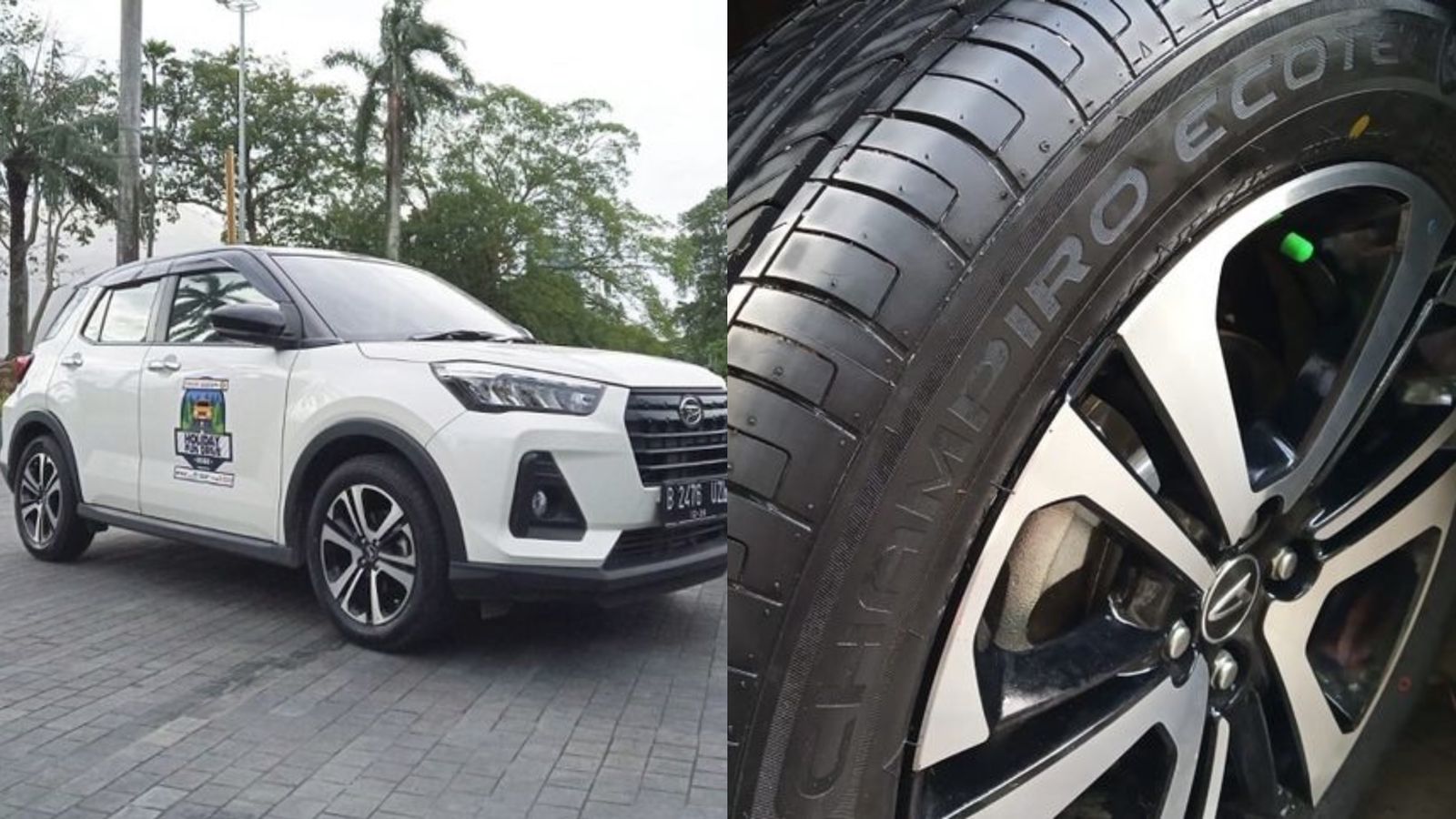 Gridoto.com - Tires are one of the most important components of a vehicle. Apart from being a driving force and supporting the vehicle load, tires also have a vital function to control the steering of the car. Therefore, it is necessary to ensure that the tires have good performance. Moreover, when going to travel long distances such as going home and returning from home. Tires must be ensured that they have ideal air pressure. This is to avoid things that are not desirable, such as experiencing aquaplaning or a tire burst.
In addition, the technology contained in the tires also determines the comfort and safety of driving. Currently, tire manufacturers are competing to present a variety of innovations to meet these needs, one of which is PT Gajah Tunggal Tbk. As a GT Radial tire manufacturer, PT Gajah Tunggal Tbk presents Champiro Ecotec tires which are claimed to be environmentally friendly tires and have passed ECENoise (R117-2).
This tire is designed with the latest Advanced Nano Compound technology which makes it easier for the tire to roll. That way, fuel consumption is more efficient and at the same time helps reduce carbon dioxide (CO2) emissions that are harmful to the environment.
Another advantage of the Champiro Ecotec is its latest construction and design which can increase driving comfort. In addition, the construction is able to improve tire performance by optimally increasing driving safety. When traversing roads with bumpy contours, this technology reduces vibration and noise in the cabin.
Although the Champiro Ecotec has low rolling resistance and can help save fuel, these tires are still capable of providing good driving stability, reliable grip and optimal braking.
Now, on the occasion of this year's Eid holiday home coming, Kompas Gramedia Automotive Group held a 2022 Holiday Fun Drive (HFD). As the name implies, HFD 2022 is an Eid holiday activity as well as a car testing event with various destinations.
This program is held for 11 days, from Thursday (28/4/2022) to Sunday (8/5/2022). In total, there were 18 people from the Automotive Group Kompas Gramedia team who tested cars with GT Radial tires during the program. The journey started from Jakarta and ended in cities on the island of Java to Sumatra.
In addition to testing the capabilities of GT Radial tires, they will also report on road conditions, such as traffic jams, new routes for travelers to take, tourist attractions, and workshops that are open 24 hours.
One of the GridOto team, Wisnu Andebar, had the opportunity to try out the Daihatsu Rocky type 1.0 R ASA CVT and had the opportunity to directly try the GT Radial Champiro Ecotec tires. The destination city is Boyolali, Central Java. Based on the Google Maps application, the distance from Jakarta to Boyolali, Central Java, reaches 606 kilometers by taking the Trans Java Toll Road.
For information, GT Radial Champiro Ecotec tires are Daihatsu's Original Equipment Manufacturer (OEM) Partners, so overall they meet the standards set by Daihatsu. While on the trip, Wisnu admitted that he was quite comfortable using the GT Radial Champiro Ecotec with a diameter of R17 and a width and height of 205/60.
"Why do I say it's safe and comfortable, because during the Lebaran 2022 homecoming season, the condition of the Trans-Java toll road is quite congested and sudden braking often occurs," said Wisnu.
Furthermore, Wisnu explained, GT Radial Champiro Ecotec has used New Advanced Nano-Tech technology. This technology improves braking distance and rolling resistance and saves fuel consumption.
"This tire is able to improve driving comfort and driving response, both on straight roads and corners, thanks to the harmonious design of the shoulder tread pattern," said Wisnu.
All these advantages, he continued, are certainly supported by the multi-angel palm pattern design and Advanced Design Construction.
"It is proven that the cabin remains quiet and my family can sleep soundly in the car during the trip, even though the Trans-Java Toll Road is dominated by concrete roads which make the cabin noisy," added Wisnu.
To note, GT Radial Champiro Ecotec is available in various sizes ranging from 13 to 17 inches in diameter. For those who are interested in using #GTRadial tires, you can directly visit Tirezone which is spread throughout Indonesia.
For those of you who are curious and want to know the excitement of Daihatsu Rocky's journey to Boyolali, Central Java, visit GridOto.com, as well as GridOto's social media Facebook and Instagram with the hashtags #HolidayFunDrive2022 and #HFD2022.
Nana Triana - Thursday, 5 May 2022 | 15:41 WIB
Source: GridOto.com
https://biz.gridoto.com/read/223268152/teknologi-ban-gt-radial-champiro-ecotec-bikin-perjalanan-mudik-jadi-aman-dan-nyaman?page=all