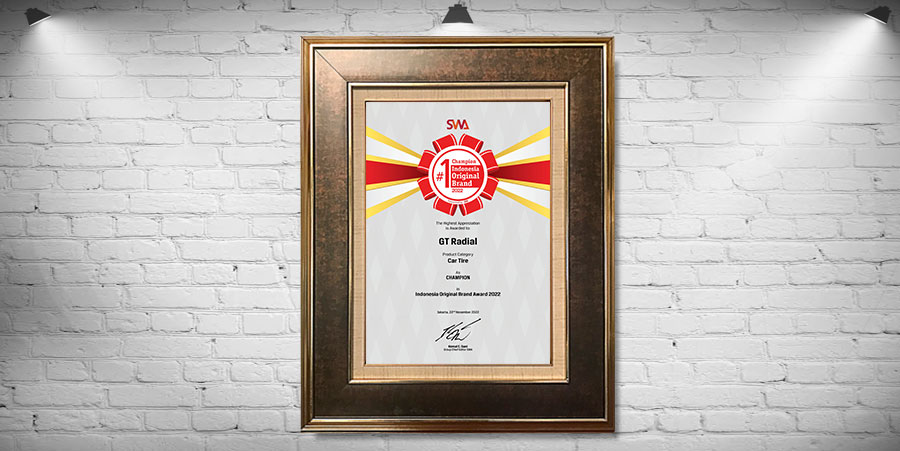 At the 2022 Indonesia Original Brand Award event held by SWA Magazine in collaboration with Business Digest, PT Gajah Tunggal Tbk through its line of PCR tire products GT Radial, was again selected as the recipient of the 2022 IOB Award for the CAR TIRE category with VERY GOOD predicate and ranks No.1 (CHAMPION).
The 2022 Indonesia Original Brand Award is given to Indonesian original brands that show the best performance in the midst of Indonesia's increasingly challenging economic conditions.
This is the umpteenth time that GT Radial has been selected for this award, assessed by the survey results of Indonesian brands, based on the advocacy, loyalty and satisfaction aspects, which was conducted on 5000 respondents in 6 major cities in Indonesia.
GT Radial as an original tire manufacturer brand from Indonesia will continue to carry out research and innovations in product development, as well as its services and strive to increase the role of GT Radial products in meeting customer needs.