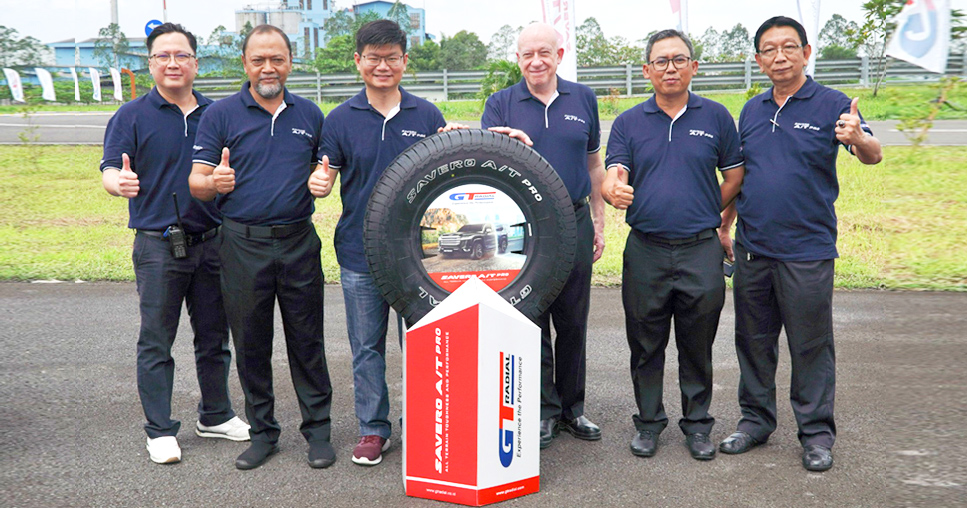 Karawang - PT Gajah Tunggal Tbk, the manufacturer of GT Radial tires, has launched its latest generation of all-terrain tire, the Savero A/T Pro, on March 8th, 2023, at the GT Proving Ground in Karawang, West Java. This tire is specifically designed with Nano-Tech compound technology to provide strong grip, wear resistance, low rolling resistance for fuel efficiency, and reliable performance on both off-road and on-road terrains, making it an ideal choice for SUV drivers.
The GT Radial Savero A/T Pro tire is compliant with the international ECE-R117-2 standard, which includes low rolling resistance, saving fuel, low noise level, and strong grip on wet road surfaces. The tire's "Z" tread pattern with 3D design offers excellent traction, the ability to eject debris. Additionally, the large shoulder block of the tire improves steering stability on straight, cornering, and braking on both wet and dry road conditions.
The tire's innovations include a low noise tread design that produces minimal noise and an aggressive sidewall design that increases abrasion and puncture resistance, providing the tire's overall rugged look. Of the 25 available sizes, 23 sizes come with an OWL (Outline White Letter) sidewall. The wheel diameter ranges from 12-20 inches, tire width from 205-285mm, and aspect ratio of 50 – 75.
The GT Radial Savero A/T Pro tires are available at authorized Tirezone retail outlets and stores. Overall, this tire is an excellent choice for SUV drivers who require a durable, low noise, high-performance all-terrain tire that meets the most stringent safety standards.