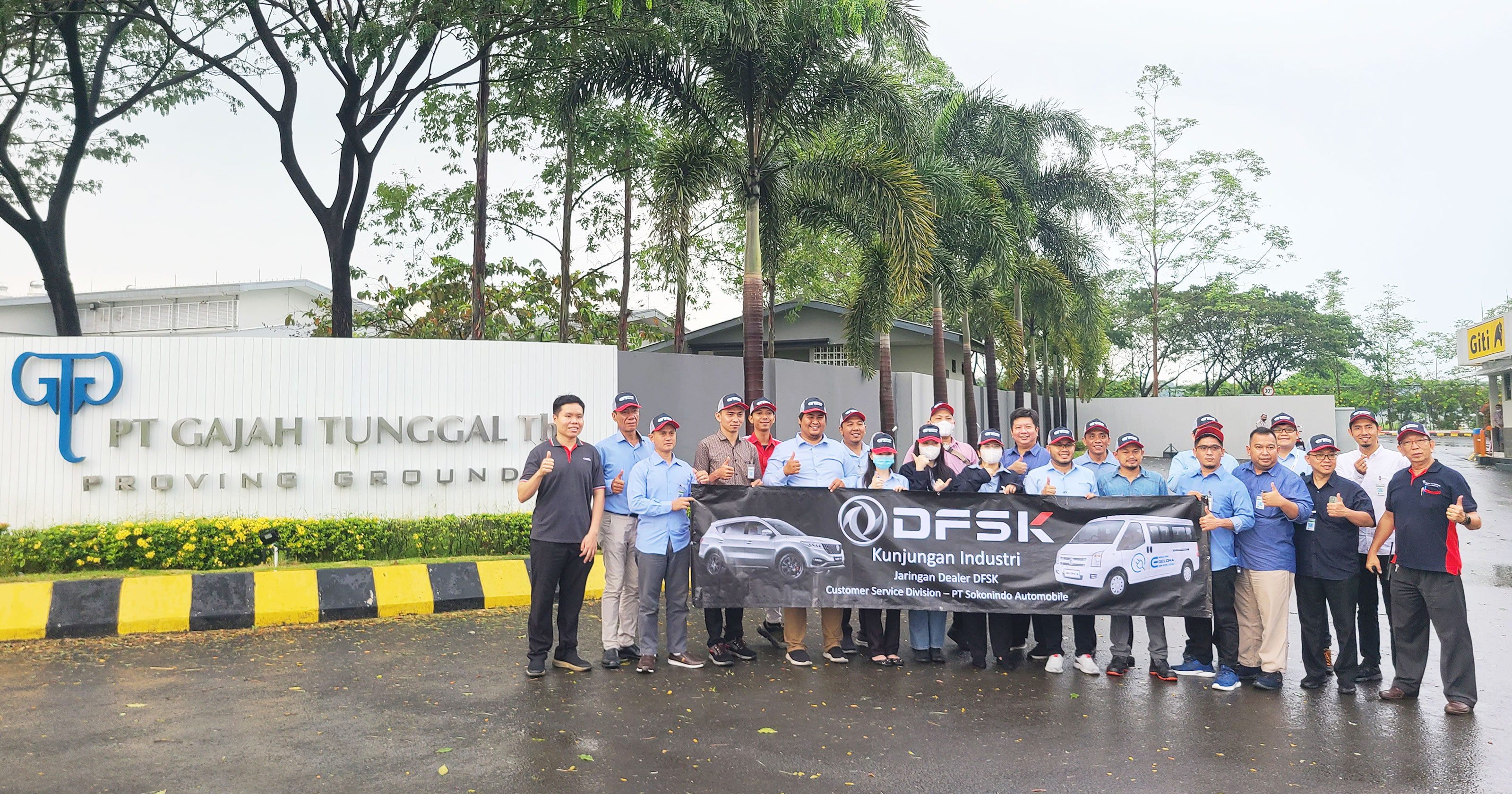 On May 30, 2023, PT Sokonindo Automobile (DFSK) embarked on a visit to the Proving Ground of PT Gajah Tunggal Tbk in Karawang, marking a significant milestone in our collaborative journey.
The visit was graced by the presence of 20 DFSK management and staff members, all committed to deepening their understanding of tire technology. This training focused on enhancing knowledge of tire types, quality, and GT Radial's distinctive customer service approach. More than just a training, it was an experience that allowed the team to witness firsthand the superior performance and quality of GT Radial tires.
As a proud OEM partner of PT Sokonindo Automobile, GT Radial actively supports such educational initiatives that aim to enrich the team's understanding of our products. This event not only served as a platform for knowledge exchange but also as an opportunity to strengthen the bonds between GT Radial and PT Sokonindo Automobile.
We remain committed to nurturing this partnership, and look forward to many more collaborative opportunities in the future as we drive together towards success in the automotive industry.